159. Up from Trump/Clinton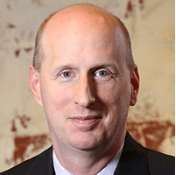 David French — lawyer, writer, soldier, father — and decent, humane man joins Mona and Jay to discuss matters of conscience and how to cope with the Republican Party's embrace of an unstable, fascistic showman. The only good thing to emerge from the Year of Trump may be the demonstrated integrity of those who staunchly oppose him.
Music: "Ombra mai fu" from Handel's opera "Xerxes" by George Frederich Handel. The voice sounds like a woman, but is actually a male countertenor.
Support Our Sponsors!
For a limited time The Great Courses Plus is offering Need To Know with Charen and Nordlinger listeners a chance to stream their new Video Learning Service: The Great Courses Plus popular collection of business courses – Absolutely FREE! Go to thegreatcoursesplus.com/NTK
Subscribe to Need to Know in iTunes (and leave a 5-star review, please!), or by RSS feed. For all our podcasts in one place, subscribe to the Ricochet Audio Network Superfeed in iTunes or by RSS feed.