133. What's It Like to Have Hitler for a Father?
We'll never know, because most scholars agree that Hitler had no offspring. But as Jay Nordlinger relates in his gripping new book, Children of Monsters, there was a man, a Frenchman, as it happens, who was told that he was Hitler's illegitimate son and believed it. It distorted his mind and his life.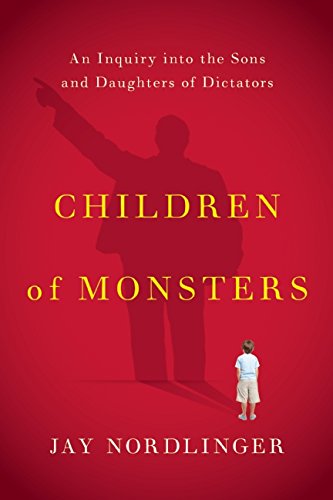 That's where Jay's book journey begins, and where this podcast, devoted to the book, begins too. Discussion then touches on the stories of some of the other children of monsters. There was Vasily Stalin, who wasn't raised by the dictator, but by his bodyguards, and Svetlana, who defected and came to America. There were the Mussolini kids – one of whom, daughter Edda, stayed loyal to papa even after he executed her husband.
There are Kims and Husseins and Duvaliers and Ceausescus. Idi Amin had 60 kids. There are vicious villains, and some who've managed to go straight. "People are interesting," a friend of Jay's commented when told what book Jay was writing. Are they ever — especially in the hands of such a gifted, knowledgeable, and insightful writer. Not all of the monsters were communists, but enough were to justify our closing music — the Internationale.
Help Ricochet by Supporting Our Advertisers!
We're thrilled to welcome a new sponsor to Need To Know – The Great Courses!
For a limited time The Great Courses has a Special offer for Need To Know listeners: Order from 8 of their bestselling courses — including The Great Masters  — at up to 80% off the original price!
But, this offer is only available for a limited time, so hurry! Go to TheGreatCourses.com/NTK

Get control of your inbox. Try SaneBox yourself with two free weeks of SaneBox. Visit sanebox.com/ricochet to start your trial—no credit card needed.
Subscribe to Need to Know in iTunes (and leave a 5-star review, please!), or by RSS feed. For all our podcasts in one place, subscribe to the Ricochet Audio Network Superfeed in iTunes or by RSS feed.