96. Happy Days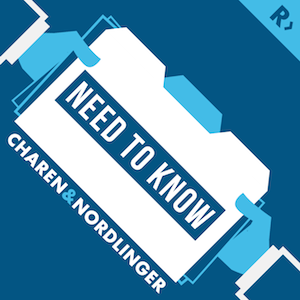 Warning: This podcast may induce feelings of elation, giddiness, and possible trouble sleeping. Jay and Mona, gloomy to the point of depression in 2012, revel in Tuesday's results. There are so many things to celebrate: the failure of the war on women; the rising number of Hispanics and Asians voting R; the sound defeat of turncoat Charlie Crist. Each race is savored, turned this way and that to catch the light, and enjoyed.
Mona condemns those who vote only in presidential years, but praises the essential stability of American politics.
There's much to chew over. Jay is not a joiner, but he's a Republican, and sings the praises of several new (and some old) Republican stars. We close with reflections on the greatest singer in the world, and a story about why one of the greatest composers in the world never wrote a cello concerto. Join us.
Music from this week's episode: Happy Days Are Here Again by Barbara Streisand.
Subscribe to Need to Know in iTunes (and leave a 5-star review, please!), or by RSS feed. For all our podcasts in one place, subscribe to the Ricochet Audio Network Superfeed in iTunes or by RSS feed.