166. Rule Britannia? Yes, But What About Us?
Hugo Gurdon, editor of the Washington Examiner, English born and bred, joins Jay and Mona to talk about Brexit and the slightly lurid accounts of internecine battles within the Tory party in the aftermath of the vote.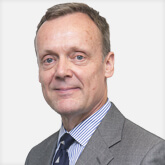 Mona and Jay then speak of Loretta Lynch's meeting — on the fly, as it were — with Bill Clinton, the Benghazi report, how conservatives size each other up in the Trump era, the Labour Party's Jewish problem, and why Republicans should think twice before rejoicing at the idea of a Hillary indictment.
Support Our Sponsors!
For a limited time The Great Courses Plus is offering Need To Know with Charen and Nordlinger listeners a chance to stream their new Video Learning Service: The Great Courses Plus popular collection of business courses – Absolutely FREE! Go to thegreatcoursesplus.com/NTK
Subscribe to Need to Know in iTunes (and leave a 5-star review, please!), or by RSS feed. For all our podcasts in one place, subscribe to the Ricochet Audio Network Superfeed in iTunes or by RSS feed.