152. On to 2020!
Jay and Mona welcome RealClearPolitics guru Sean Trende, who sheds light on where we've been (what about those famous "missing white voters"?) and where we're going. He recognizes the desperate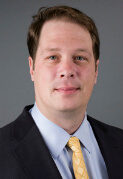 state of the Republican Party but takes the long view – and it's not apocalyptic.
Mona and Jay then turn to President Obama's trip to Cuba, and the state of the nation with their usual combination of dismay and hope. Ok, heavy on dismay. But if Sean Trende is calm, all is not lost, right?
Support Our Sponsors!
This podcast is brought to you by Hillsdale College and their Constitution 101 course. You can sign up for FREE today. Once you start the course, you'll receive a new lecture every week to watch on demand, along with readings, discussion boards, and more. Sign up for Constitution 101 for FREE at Hillsdale.edu/Ricochet
For a limited time The Great Courses Plus is offering Q and A, hosted by Jay Nordlinger listeners a chance to stream their new Video Learning Service: The Great Courses Plus popular collection of business courses – Absolutely FREE!
Go to thegreatcoursesplus.com/QA
Subscribe to Need to Know in iTunes (and leave a 5-star review, please!), or by RSS feed. For all our podcasts in one place, subscribe to the Ricochet Audio Network Superfeed in iTunes or by RSS feed.