151. The Fate of America
Mona and Jay have a guest, Russ Roberts, the economist and podcaster. He talks about, among other things, immigration. There is hardly any topic today that generates more liveliness. Roberts is lucid on the subject, and Mona and Jay contribute their own lucidity, in their fashions.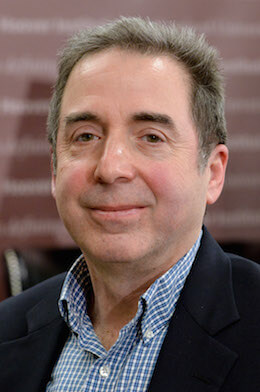 Then Mona pays tribute to Marco Rubio, who has just ended his campaign. Jay agrees entirely, except for a jot or tittle here and there. Then the topic is the fate of America: What's it all about, Alfie? How will it turn out?
They also discuss Obama and the Supreme Court, new music at Carnegie Hall, and other matters. This is a serious episode – an episode filled with grave subjects – but it's also a lot of fun. Listen in, as America continues its wild ride.
The closing music is Renee Fleming sings "Panis Angelicus" by Cesar Franck, which was sung during the funeral mass for Antonin Scalia.
Support Our Sponsors!
This podcast is brought to you by Hillsdale College and their Constitution 101 course. You can sign up for FREE today. Once you start the course, you'll receive a new lecture every week to watch on demand, along with readings, discussion boards, and more. Sign up for Constitution 101 for FREE at Hillsdale.edu/Ricochet
For a limited time The Great Courses Plus is offering Q and A, hosted by Jay Nordlinger listeners a chance to stream their new Video Learning Service: The Great Courses Plus popular collection of business courses – Absolutely FREE!
Go to thegreatcoursesplus.com/QA
Subscribe to Need to Know in iTunes (and leave a 5-star review, please!), or by RSS feed. For all our podcasts in one place, subscribe to the Ricochet Audio Network Superfeed in iTunes or by RSS feed.