147. Ben Sasse For President?
Well, maybe not this year, but someday, it could well happen. Senator Ben Sasse of Nebraska, is, after all, one of the new stars in the conservative firmament.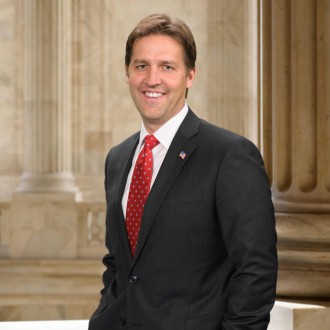 He joins Need to Know this week to talk about the coming battle over Justice Scalia's replacement, the state of the Republican Party (and the party system in general), and across-the-aisle comity, among other topics.
Jay and Mona then speak of Cuba and President Obama's upcoming visit, the continuing drama of Trump, a few words about Michael Bloomberg and the possibility of a subway presidential race (Sanders, Trump, and Bloomberg would represent Brooklyn, Queens, and Manhattan), the Iraq War, and much more.
Support Our Sponsors!
For a limited time to stream this course: Understanding Investments – a $215 value -and hundreds of other courses for FREE! Go to TheGreatCoursesPlus.com/Ricochet
This podcast was brought to you by Hillsdale College and their Constitution 101 course. You can sign up for FREE today. Once you start the course, you'll receive a new lecture every week to watch on demand, along with readings, discussion boards, and more. Sign up for Constitution 101 for FREE at Hillsdale.edu/Ricochet
Subscribe to Need to Know in iTunes (and leave a 5-star review, please!), or by RSS feed. For all our podcasts in one place, subscribe to the Ricochet Audio Network Superfeed in iTunes or by RSS feed.