134. Stop the Madness
Mona and Jay begin their latest hour by talking about the House leadership race: curiouser and curiouser. Then they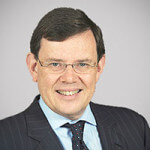 are joined by Henry Olsen, a scholar of politics, and in particular elections. He gives his analysis of the presidential campaign (on both the R and the D sides).
The hosts do some talking about presidential politics themselves. And about Russia and Putin. Speaking of the Soviets, the City Council of New York has honored Ethel Rosenberg. Why in the world did they snub Julius? Sexism?
Mona brings up a piece that Jay has in the current National Review: "Hung Up on Israel: An explanation for the sincere." This is meant to answer the question, "Why do you write so much about Israel? What's the big deal?"
Mona brings us some good news from academe, not a reliable source of good news: At one Ivy League college, at least, the Cold War is being taught non-dishonestly. What's next, art for art's sake?
Speaking of the arts, the prime Gilbert & Sullivan group in New York has canceled "The Mikado." The group had been criticized for ethnic stereotyping. When will the world say "Enough is enough"? "Enough political correctness! Stop the madness!"
Not soon enough for Mona and Jay . . .
Help Ricochet by Supporting Our Sponsors!
For a limited time, The Great Courses has a special offer for "Q&A" listeners. Order any of four bestselling courses, including Scientific Secrets for a Powerful Memory,
How Conversation Works, Art of Public Speaking, Influence: Mastering Life's Most Powerful Skill and get up to 80% off. Go to thegreatcourses.com/NTK

Get control of your inbox! Try SaneBox today and get two weeks for free. Visit SaneBox.com/ricochet. No credit card needed.
Subscribe to Need to Know in iTunes (and leave a 5-star review, please!), or by RSS feed. For all our podcasts in one place, subscribe to the Ricochet Audio Network Superfeed in iTunes or by RSS feed.