130. What Supreme Leaders Have Wrought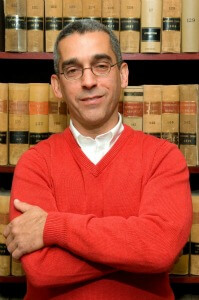 This week, Mona and Jay begin with a guest, Lee Smith, who is an expert on Iran and other matters Middle Eastern. He fills us in. One thing he says is: Debate about the Iran deal is not over. Opponents of the deal need not shut up and acquiesce.
Mona and Jay then talk about a slew of issues. These include the refugee crisis in Europe, unemployment in the United States, and Dr. Ben Carson. Jay insists on talking about what he considers one of the finest and most important pieces of journalism published this year: Mona's "What the Left and the Right Don't Get about Campus Rape." Mona gives a summary, in the podcast, but listeners will want to read the piece.
The show goes out with Brahms, a composer Mona brings up in her remarks about The Great Courses. This is the closing movement of his Double Concerto (for violin and cello), with three immortals: Oistrakh, Rostropovich, and Szell.
Help Ricochet by Supporting Our Advertisers!
We're thrilled to welcome a new sponsor to Need To Know – The Great Courses!
For a limited time The Great Courses has a Special offer for Need To Know listeners: Order from 8 of their bestselling courses –including The Great Masters – at Up to 80% off the original price!
But, this offer is only available for a limited time, so hurry! Go to TheGreatCourses.com/NTK
Subscribe to Need to Know in iTunes (and leave a 5-star review, please!), or by RSS feed. For all our podcasts in one place, subscribe to the Ricochet Audio Network Superfeed in iTunes or by RSS feed.