108. Now or Never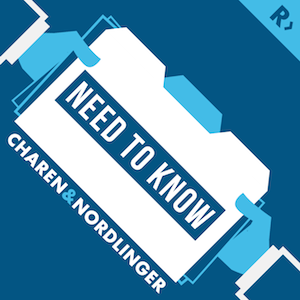 Mona and Jay begin their latest episode with Netanyahu's speech and the fate of the earth. Then they get down to less apocalyptic subjects: such as the Clintons' ongoing venality. If America keeps rewarding this couple, what can you do?
The Oscars presented several political moments. One of them was the claim that American women lack equal pay and equal rights. Mona swats this one, for the thousandth time. Also, Harry Belafonte was hailed at the Oscars as a humanitarian. Cuba's political prisoners would beg to differ.
In Russia, as in Cuba, being a critic of the government can be bad for your health. Mona and Jay discuss this, plus a remarkable admission from a climate guru – the outgoing chairman of the Intergovernmental Panel on Climate Change.
Toward the end of the 'cast, they talk about the late, great, and funny Stan Evans. And Jay mentions an opera called "Mona," by the American composer Horatio Parker. The opera was composed in 1911, and the 'cast goes out with an excerpt.
Subscribe to Need to Know in iTunes (and leave a 5-star review, please!), or by RSS feed. For all our podcasts in one place, subscribe to the Ricochet Audio Network Superfeed in iTunes or by RSS feed.