104. Q&A, Round Two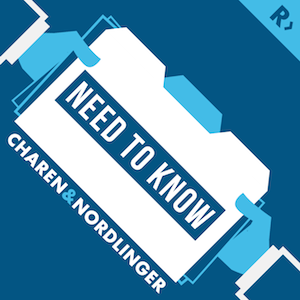 In this podcast, Mona and Jay do Round Two of questions from listeners (and answers from them, the hosts). They discuss Reaganism—what is it? The jihad—how to combat it? James Taylor, the MSM, and more.
Someone has asked them to describe blunders in their careers—they answer. Someone else wonders how this podcast came to be in the first place. The episode ends with "Uptown Girl," the Billy Joel hit, which comes up in the 'cast, positively.
Mona and Jay aren't through yet: There'll be a third round of listener questions. Thanks to all for their curiosity and participation.
Help Ricochet by Supporting Our Sponsors!

Acculturated.com is where pop culture matters! Read the best young conservative writers on the web on books, comics, culture, fashion, movies, games, music, sports, tech, and TV.
Featuring the writing of Emily Esfahani Smith, Abby Schachter, R.J. Moeller, Mark Judge, and many more.
Subscribe to Need to Know in iTunes (and leave a 5-star review, please!), or by RSS feed. For all our podcasts in one place, subscribe to the Ricochet Audio Network Superfeed in iTunes or by RSS feed.