103. Just Don't Call It Islamic!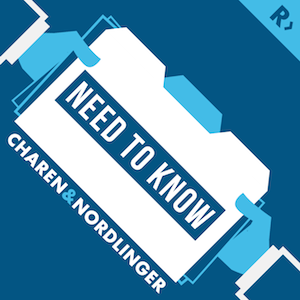 How to account for President Obama's decision regarding the great rally in Paris last Sunday? Not just to absent himself, but not even to send a high ranking American? Jay and Mona note that Obama has long been keen to declare an end to the war on terror. The Islamists have not played their part though, as the corpses testify. Jay offers a biting rebuke to those (including, alas, Pope Francis) who chose this moment to make a point about freedom and responsibility.
Conversation turns naturally to immigration and assimilation. Are Americans really better at assimilating new arrivals or does it matter that Europe is flooded by Muslim immigrants, a significant minority of whom are unwilling to adapt to the norms of pluralistic democracies?
The Muslim mayor of Rotterdam said it well – if unquotably on a family podcast. And kudos to President Sisi of Egypt, who said at considerable risk what the Obama administration trembles even to think – that there is a problem with Islamic extremism.
Jay and Mona touch upon 2016 – Mona thinks one name that's circulating is unrealistic – and conversation turns to Venezuela, life without World War II veterans, the plot to assassinate members of Congress, and much more. Jay has read a new biography on Francisco Franco. What should conservatives make of him?
They close on a lighter note – musical and otherwise.
Subscribe to Need to Know in iTunes (and leave a 5-star review, please!), or by RSS feed. For all our podcasts in one place, subscribe to the Ricochet Audio Network Superfeed in iTunes or by RSS feed.