102. Yes, We Have No Ice Cream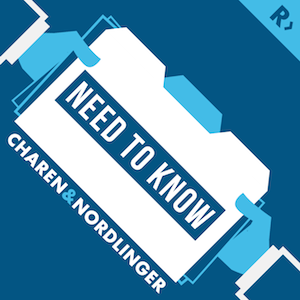 Mona and Jay range widely in this episode – even more widely than usual. They talk about Congressman Steve Scalise and his current trial. The talk about Bob McDonnell, the ex-governor of Virginia, and his literal trial. They talk about Obama and NPR – a match made in heaven (or somewhere).
They talk about Cuba, Mario Cuomo, and Jonathan Gruber. Is there more to say about Gruber? Oh, yes, considerably more. They talk about the head ayatollah in Iran – who tweeted "Black Lives Matter." Too bad no lives matter in Iran.
Venezuela has run out of ice cream. More specifically, they have run out of milk. Nice going, chavistas. Jay nominates a Man of the Year – already, for 2015. The nominee is a hero. So are Valladares and Sharansky, whom the hosts discuss.
There is some talk, at the beginning and the end of the podcast, about The Merry Widow, Franz Lehár's enduring hit. The 'cast goes out on the beloved duet from that operetta, "Lippen schweigen," sung by Gedda and Rothenberger.
Don't miss any more Charen and Nordlinger. Please subscribe to this podcast here.
Subscribe to Need to Know in iTunes (and leave a 5-star review, please!), or by RSS feed. For all our podcasts in one place, subscribe to the Ricochet Audio Network Superfeed in iTunes or by RSS feed.